First military-qualified Arm processor for hi-rel applications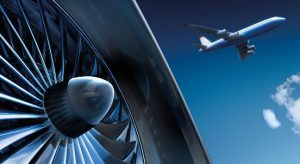 LS1046A is part of NXP's 64-bit Arm Layerscape portfolio, with a 1.8GHz quad-core Arm Cortex-A72.
It includes packet processing acceleration and high-speed peripherals "and is recognised for its high-performance architecture and market-leading compute density", according to Teledyne. Its >45,000 CoreMarks of computation is paired with dual 10Gbit Ethernet, PCIe Gen3 and SATA Gen3.
The device is also available in Teledyne latest 'Qormino' computing module, which includes a 4Gbyte DDR4 memory.
Teledyne e2v's Grenoble facility specialises in screening parts for demanding environments, and is making the LS1046A available in both RoHS and Pb-inclusive packages.
In addition, as part of Teledyne e2v's Semiconductor life-cycle management program ('SLiM'), the lifetime of this device can be supported for 15 years, or more, to avoid obsolescence issues.
Teledyne e2v has close ties with NXP – its aerospace and defence qualified portfolio includes PowerPC-based processors from NXP's QorIQ P- and T-Series, as well as PowerQUICC devices.
Military-qualified
"We see a new trend developing in the aerospace and defence industry toward 64bit Arm-based products with the Teledyne e2v military-qualified device from our Layerscape Series of commercial processors," said NXP marketing manager Altaf Hussain. "We believe e2v customers will not only leverage the computing performance of the device but also the ecosystem that supports Arm, creating new possibilities in system design."
Power Architecture chips are well-know in high-rel applications. "Customers may either transition to Arm-based solutions or start new developments with proven Power Architecture-based solutions from NXP," said Teledyne.