Power Stamp Alliance cuts need for host CPU to monitor PSUs, and adds a reference design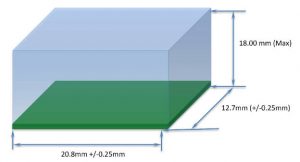 The Alliance (Artesyn Embedded Technologies, Bel Power Solutions, Flex, and STMicroelectronics) has created a joint specification for several types of 48Vdc-dc converter modules – dubbed 'power stamps' (specifications here) and primarily aimed at IT equipment and large data processing installations with 48V rack-level power distribution, locally powering FPGAs and asics, for example.
The new module, the 'controller stamp' will be used with 'satellite power stamps', defined earlier. It is  intended to provide all of the user-interface, control and supply voltage demands of up to six Satellites, "that enabling the power-conversion to be accomplished without any demands imposed on the host application," said the organisation. "It is ideal for servers, storage and computing systems where space near the processor is limited. The host system would only need to provide the 48V source rail for the controller and satellite stamps, removing the need for any primary and secondary bias voltages."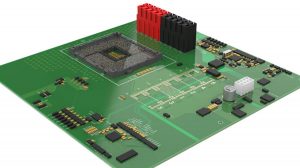 At the same time, the Alliance announced a reference design board for processors based on Intel's next-generation 10 nm CPU microarchitecture – code-named Ice Lake.
Other reference boards are available for Intel's VR13 (Skylake) processor, and for asics and FPGAs.
There is also a graphical user interface (GUI) that developers can use with products from any member company, and a new reference design board for high-current ASIC and/or FPGA chipsets.
Members of the Power Stamp Alliance agree to a standard product footprint, and functions provided within, while competing independently through differentiation in topology, circuitry, and performance.