Rohm adds 10 automotive SiC mosfets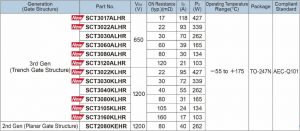 "The introduction of the SCT3xxxxxHR series allows Rohm to offer the industry's largest lineup of AEC-Q101 qualified SiC mosfets," claimed the firm.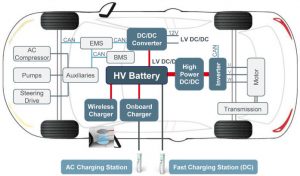 For faster electric car charging, it said, on-board chargers can be 11kW or even 22kW, with battery voltages up to 800V.
To meet these needs, the firm is using a trench gate structure to create 650V and 1,200V variants.
Parts span 21A (120mΩ) to 118A (17mΩ) at 650V and 17A (160mΩ) to 95A (22mΩ) at 1.2kV, all in TO-247N packages.
In the same package, there is also a 1.2kV 40A (80mΩ) second-genration (planar gate) part.